Skoolie Build Deadline
Getting the bus ready for its first trip!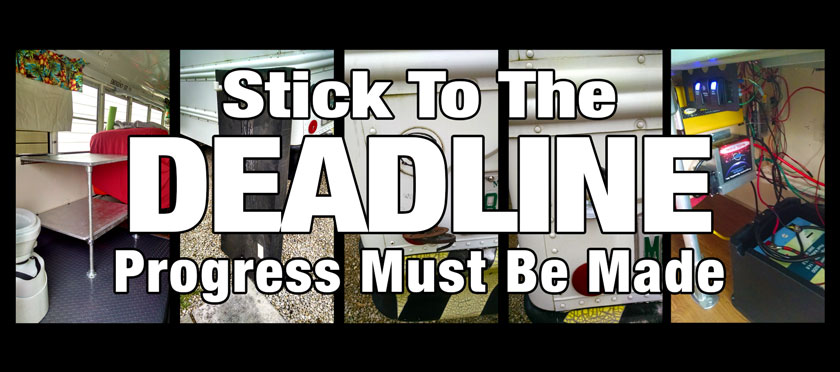 If you don't set a deadline you'll never finish. That is what we found. After working on our Skoolie for a year we were not as finished as we wanted to be. So we set a deadline and worked hard to meet it.
Back in February of 2017 we celebrated our first year of ownership of a school bus. We did that by finally getting insurance and a license plate. We had worked on the bus for a year never driving it more than up and down our street.
The speed at which the year had gone by scared us. The bus was far from finished. With plates and insurance we started taking the bus on day trips to the beach. It was nice but without running water or a working toilet it was just fancy shade.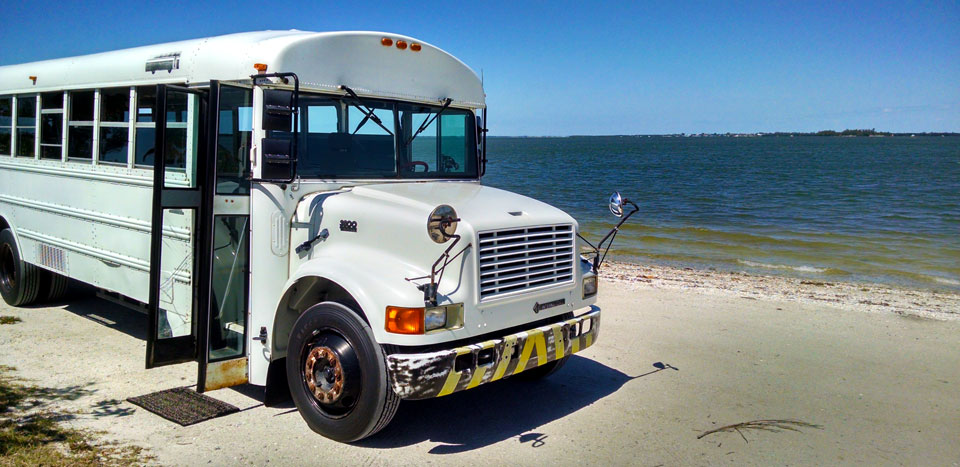 That was when we read about the eclipse that was happening in August 21, 2017. Being only about 700 miles away from the path of the total eclipse we set a goal of being there. The race was on to finish the bus.
We Had All the Parts, Time to Install Them All
While we had all the tanks we needed they were not installed. Because they would be heavy, and explosive when filled, we decided to sub that work out to a professional. The bus was dropped off at a local friend's shop who is a master welder and fabricator. It took about 2 weeks, he was very busy, but we finally had our tanks installed.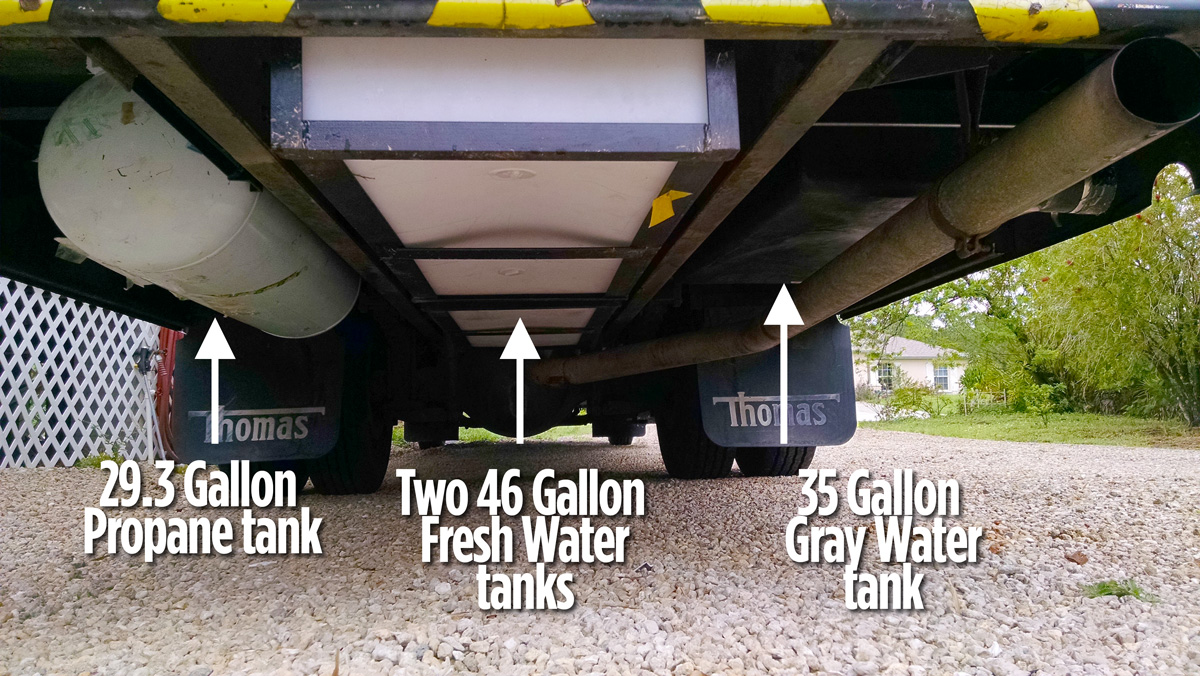 For a year we had been gathering parts and pieces, water pump, fuse boxes, 12v power outlets. Now we had to dig through the piles of boxes in the house and start installing all this. Because we have no experience doing this, each system and each project started with learning what the hell it does and how the hell to install it.
Par for the course about 10% of the stuff I got was either the wrong size or the wrong thing altogether. Which meant more panicked trips to the hardware store and overnight shipping from Amazon. I think it is fair to say we have enough small parts leftover to start a second school bus project.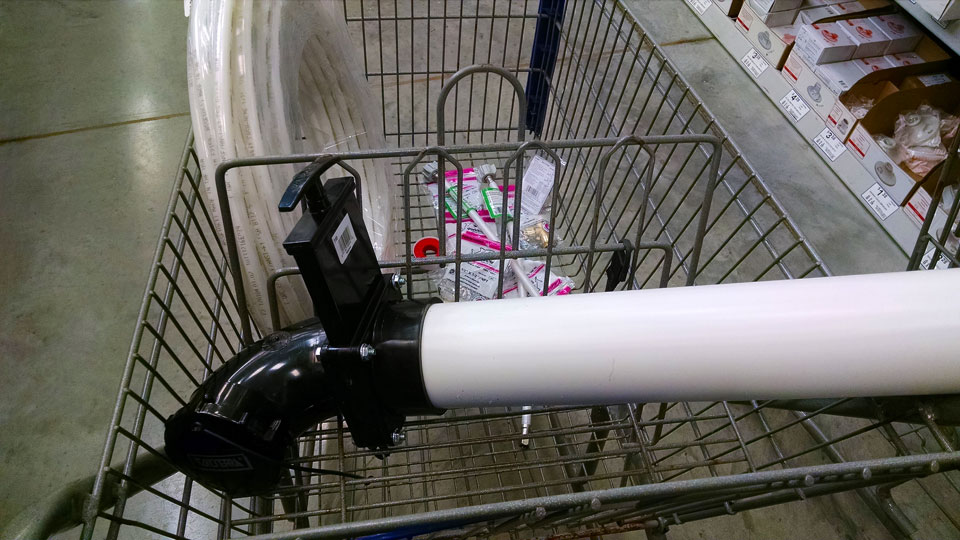 At some point money became meaningless. I think it was the fourth or fifth trip to Home Depot for SharkBite plumbing parts. That was when it went from a simple project, to a mission that everything, and everyone would be sacrificed for.
Progress Must Be Made!
We tried to make progress everyday. It was a priority to get something done everyday, no matter how small progress must be made everyday. This was hard because almost every task usually required at least one trip to the hardware store.

Trying to find a longer bolt for the Lithium battery was a 4 hour ordeal. Ester visited more than half a dozen stores. I made phone calls, and visited countless websites. In the end the bolts had to come from Germany, but that is a story for another time.
The Skoolie is Never Finished
It seemed that as soon as we got one system finished we realized the bus needed just one more thing. Adding shelves and storage areas was a weekly event for a while there. In the end we had to say enough! It is good enough for now. Otherwise we would have just kept making more changes and additions.
When faced with a hard deadline you tend to focus more clearly. Things we struggled with like the shower curtain, shower drain, sink drain, and the battery placement were figured out quickly. Without the deadline we'd still be debating the best way to run the sink drain, and about a dozen other things.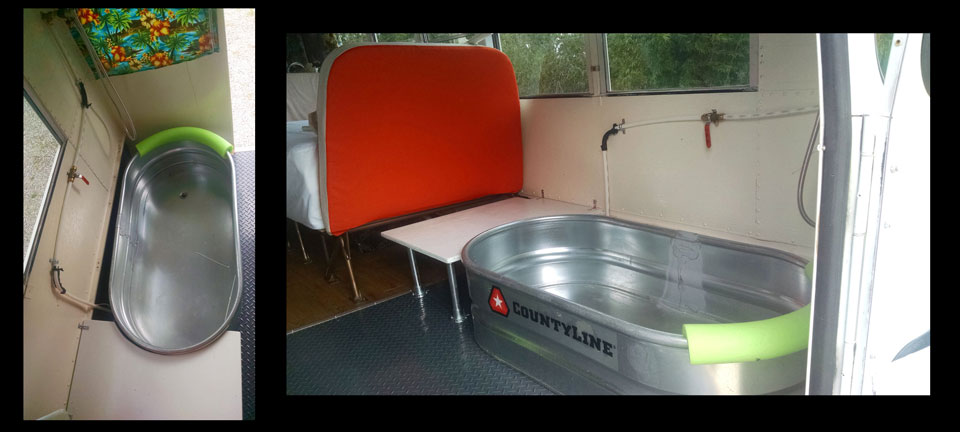 We also became more comfortable with accepting our level of workmanship. We always fall short of our vision of the finished product. In the end we tempered our disappointment with our workmanship with the satisfaction of creating a finished, working system. When we turned on the water faucet on the kitchen sink and water came out, and drained into the gray water tank. We, in our own minds, became Master Plumbers!!
Last Minute Skoolie Customizations
Time slipped away and we found ourselves one day before leaving. We had not got the propane tank filled yet. When I took the bus to the Love's truck stop to get it filled, I discovered the fill connection to the tank was not reachable with a standard RV fill gun.
I raced to Home Depot and immediately drew a blank on how I was going to build a door. I had one chance to buy all the parts I'll need and until sundown to build it. When you have a Skoolie you spend a LOT off time wandering the isles of Home Depot and Lowe's mumbling to yourself. You have to find things that are not designed to be used how you need them to be used. You build things in your mind, and hope they work in reality.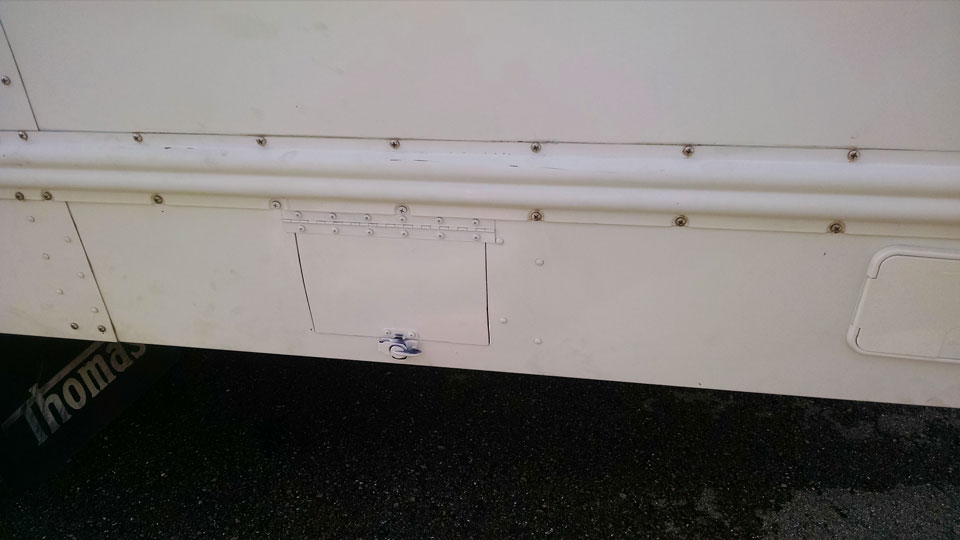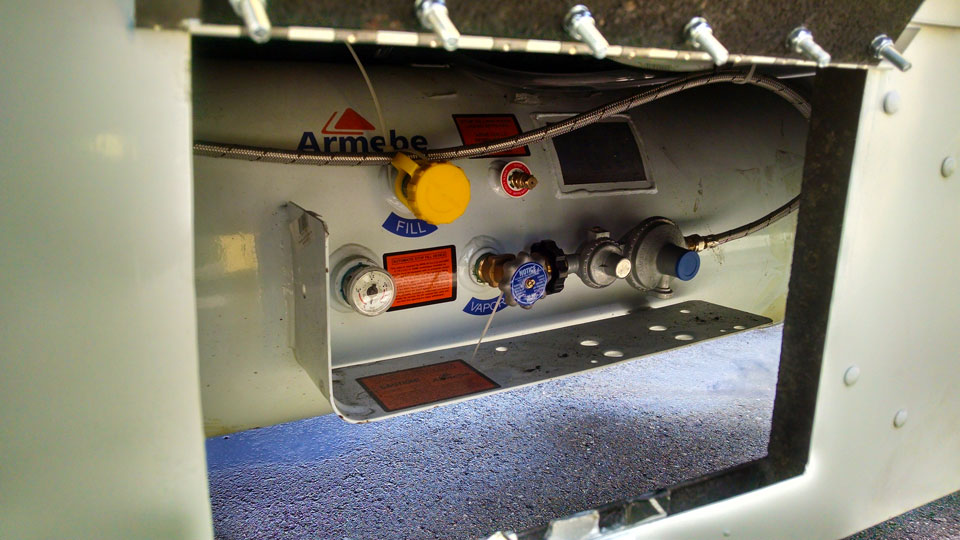 In the end we managed to make a decent functional door for accessing the propane tank. The tank was filled but we didn't have time to test the 2 burner cook-top. We had to deal with that the first time we needed to use it. SPOILER ALERT! It worked just great!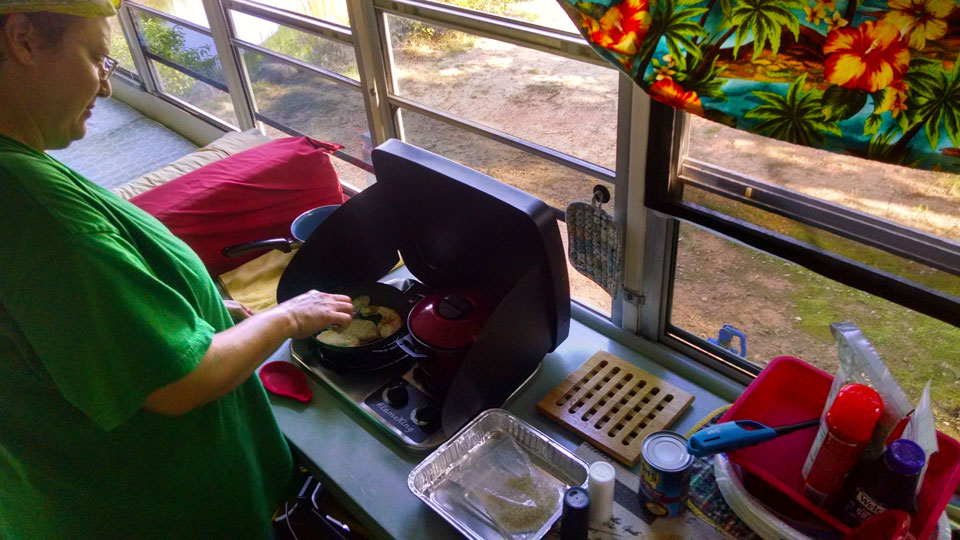 It was just 18 hours after I was wandering around Home Depot looking for parts when we were all packed and heading out-of-town. We were back at the Love's truck stopped filling the fuel tank and getting some snacks for the road. That was when the bus didn't want to start. We didn't know it then, but that was the real start of our adventure.